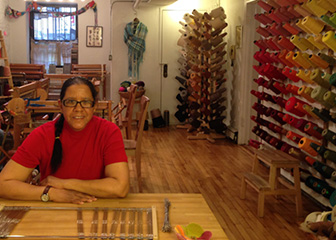 Zella, a fabric artist and knitter, works at Loop of the Loom, a weaving studio.  After years doing piece work in a sheltered workshop for $5 a week, she now earns a paycheck and weaves original pieces as part of her contribution to the studio.
Continue Reading
Kaydn Helps has been working at the Heartland Brewery for the last four months. Kaydn has been updating the specials on the chalkboard in two of their locations and he adds names to the celebrity photos at their Port Chester location.
Continue Reading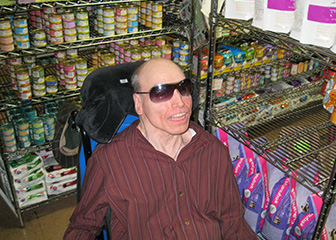 Using Job Path's specific customized approach, we have successfully placed people in jobs who have not been considered candidates for employment.  Jack, now is his fifties, grew up in an institution.
Continue Reading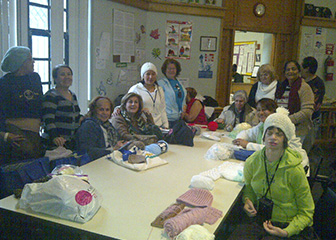 A group of women meet at the J. Hood Wright Rec Center every Friday from 10-12 to crochet. Nina, pictured in green wearing a hat created by the group, attends regularly with her support worker Idayat Shaba,
Continue Reading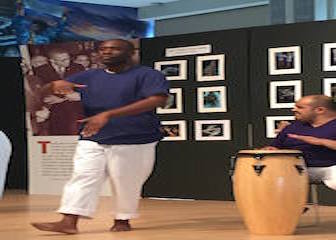 Rayquan, Erica, and Ruben recently performed at the "Touch…To Feel Your Words Experience" with Def Dance Jam Community art group featuring artists with and without different abilities.
Continue Reading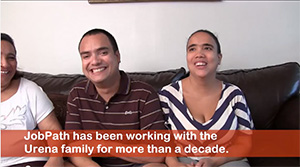 Click here for story of family we have worked with for years.
Continue Reading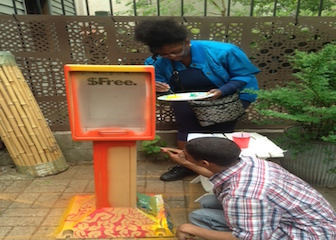 Urban Innovations, a Job Path project, has been awarded another Little Free Library. We have collaborated with several different Harlem artists to repurpose 6 abandoned news racks for the libraries. We will be delivering the news racks to their new homes in community gardens and we will get a new shipment of news racks to work with.
Continue Reading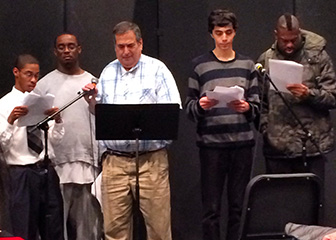 Poets from Job Path and the Corsi Senior Center meet weekly at a WRITING CLASS to share their work at Union Settlement Association in East Harlem.  The Poets have now given several readings and recently participated in the 42nd annual Spring Poetry Festival of the City College of NY.
Continue Reading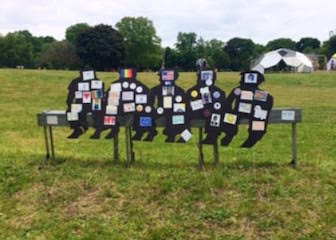 Several Job Path artists recently participated in the Figment Arts Festival. For the past 3 years, we have entered the festival as artists, not as Job Path or "people with disabilities".
Continue Reading