Job Path Celebrates World Autism Day at United Nations
Job Path participated in a World Autism Day event at the United Nations. The call to action for employers featured Job Path's Randy Richardson who is an assistant para-legal at Mayerson & Associates. Click here to watch a short clip that features more people from Job Path.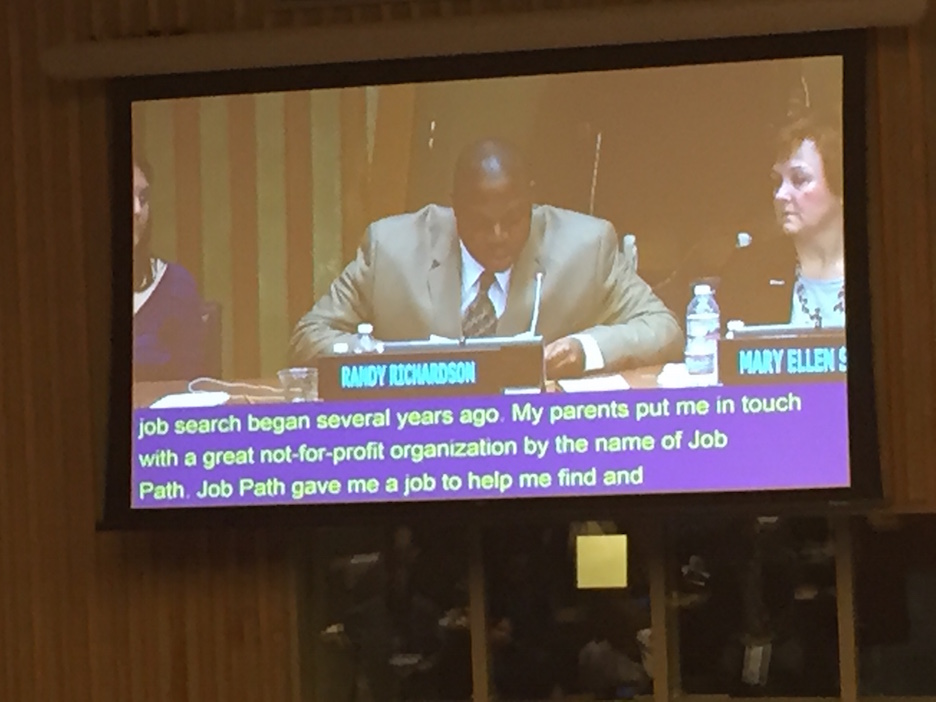 Job Path Featured on WFUV News…
Job Path was recently featured on WFUV news' segment on accessibility. As part of the campaign, Annette Feliciano talks about how she got her  job at Shake Shack with the support of Employment Specialist, Ryan Finger. To read the full article and hear the audio clip click here.