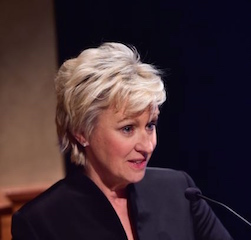 Job Path 2014 Annual Benefit….
Job Path's 2014 Annual Benefit was co-hosted by Tina Brown & Sir Harold Evans, Robert De Niro & Grace Hightower, and Vicky Ward & Richard Cohen. This year we had a panel discussion, "Nothing Works Like Working", with parents sharing their experiences of what Job Path has meant for their children.  The Employer of the Year was The New School and the award was accepted by President, David E. Van Zandt.
To watch a short clip from the benefit, click on the photo below.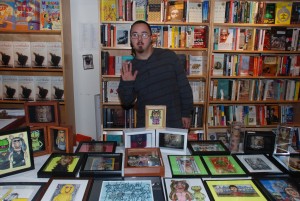 Jonathan Putz: Work. Life. Community.
Jonathan is an artist who has exhibited at MoMA and studied at the School of Visual Arts.  He has been working for the last two years at BookCourt in Brooklyn, and they recently hosted a third exhibition of his work. Last year, Jonathan was awarded a scholarship from the National Down Syndrome Society, which allowed him to expand his education by taking a Photoshop class. Jonathan and his family are making plans for him to move into his own apartment.