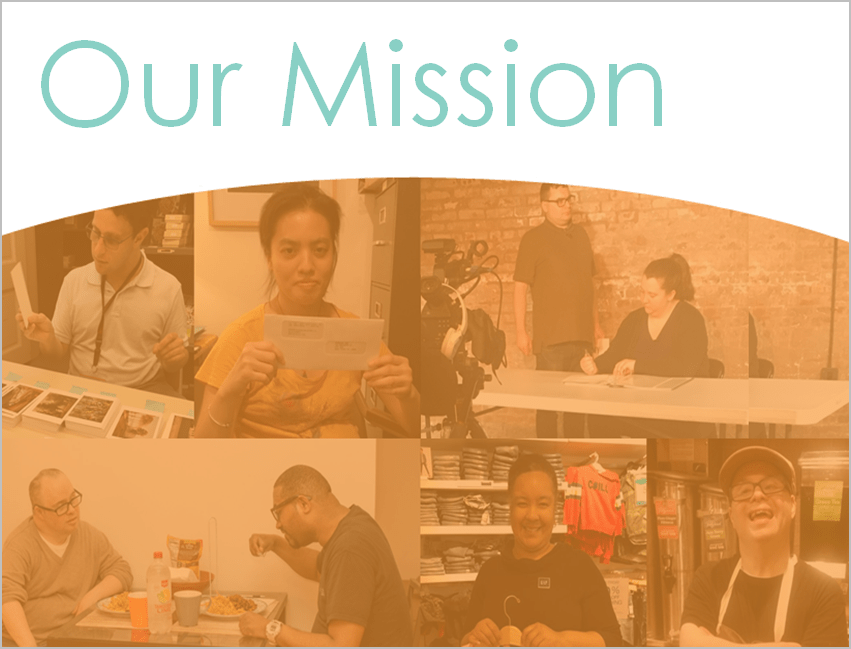 Job Path supports people with autism and other developmental disabilities as they make choices about their lives and play valued roles in their communities. Job Path encourages people to explore what they want out of life and to chart their own journeys. Whether it's finding a job, contributing as a volunteer, establishing a home, or joining a community group, the goal is to assist people to lead full and active lives. In other words, to lead the same kind of life everyone wants.
We believe that:
everyone has gifts and talents
everyone has the right to make decisions about their own life
everyone has a voice that should be heard
everyone should have the opportunity to join the workforce
everyone has a role to play in community life
Job Path was established in 1978 by the Vera Institute of Justice to find ways to help people with developmental disabilities join the workforce. We were pioneers — the first effort of this kind in New York State and one of the first in the country.

As told by Emily Menlo Marks, the founder of Job Path:
"In 1978, the Vera Institute of Justice, which had created programs to help people considered "hard to employ," had the idea of helping people with developmental disabilities join the workforce. Existing alternatives were limited to sheltered workshops, day treatment programs or staying at home. When I visited agencies running programs for people with developmental disabilities, the reaction of the leadership was consistent: "What a harebrained idea!" However, we convinced some to identify ten individuals to participate in a six-week pilot to take place at Chemical Bank and the Metropolitan Museum, deliberately chosen because they were "classy" institutions. At the end of the six-weeks, the results were better than anyone anticipated. Five people were hired at their work sites, and the rest were hired by other employers. The skepticism quickly vanished. Agencies became eager to make referrals to what then became Job Path."
Today our programs help people find jobs, live in their own homes and play contributing roles in community life.