Our Mission
Job Path supports people with developmental disabilities as they make choices about their lives and play valued roles in their communities.
Job Path encourages people to explore what they want out of life and to chart their own journeys.  Whether it's finding a job, contributing as a volunteer, establishing a home, or joining a community group, the goal is to assist people to lead full and active lives.  In other words, to lead the same kind of life everyone wants.
We believe that:
everyone has gifts and capabilities
everyone has the right to make decisions about his or her own life
everyone has a voice that should be heard
everyone should have the opportunity to join the workforce
everyone can play a role in community life
click here to listen to Judy Moiseff talk about her experiences
Our History
As told by Emily Menlo Marks, first executive director of Job Path:
Thirty-six years ago, the Vera Institute of Justice, which had created programs to help people considered "hard to employ," had the idea of helping people with developmental disabilities join the workforce.
That year, 1978, was the time of the Willowbrook Consent Decree. Alternatives available to this population were limited to sheltered workshops, day treatment programs or staying at home. When I visited many of the agencies that were running these programs, the reaction of the leadership was consistent: "What a harebrained idea!" However, we convinced some of them to identify ten individuals to participate in a six-week pilot program, to take place at Chemical Bank and the gift shop of the Metropolitan Museum, deliberately chosen because they were two "classy" institutions.
At the end of the six-week period, the results were better than anyone anticipated. Five of those people were hired at their work sites, and the remaining five were hired by other employers.  The skepticism from the other agency executives and staff, as well as some of the parents, quickly vanished.  I remember one mother who insisted on following her daughter on the train to be sure that she didn't get lost, until it was clear that her daughter was capable of traveling alone. The other agencies became eager to make referrals to what then became Job Path, as well as to serve on the newly constituted Advisory Board.
Job Path has evolved from a small project of the Vera Institute to the independent nonprofit it is today – an agency that has helped to change the service delivery system for people with developmental disabilities in New York State and elsewhere in the country.
Our Board of Directors
Gary Mayerson, Chair
Melkis Alvarez-Baez
Joan Bell
Karim Herdsman
Kevin Innes
Diana McCourt
Roger Oliver
John O'Neill
C. William Phillips
Russ Pomeranz
Uly Ramos
Maura Rose
Mary Pat Ryan
Jon Tkach
Maria Tucci
Our Staff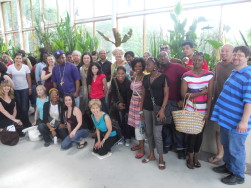 Fredda Rosen, Executive Director
frosen@jobpathnyc.org
Rachel Pollock, Senior Program Advisor/ General Counsel
rpollock@jobpathnyc.org
Aimee Althoff, Associate Executive Director
aalthoff@jobpathnyc.org
Carly Teichman, Associate Executive Director
cteichman@jobpathnyc.org

Ellen Murphy, Corporate Compliance Officer and Incident Review Manager
emurphy@jobpathnyc.org
For information about Job Path's Services, Carolann Granata, Intake Coordinator
cgranata@jobpathnyc.org
Employment Opportunities at Job Path
hr@jobpathnyc.org
Corporate Compliance
Job Path's reputation for honesty and integrity means as much as our reputation for innovative services.  We have a Corporate Compliance Plan which reflects our commitment to the highest ethical standards in all our programs and in everything that we do.  Our compliance plan aims to prevent fraud, waste and abuse and achieve our goal of providing innovative, high quality services to the people we serve.  We have appointed a Corporate Compliance Officer, Ellen Murphy, to be responsible for implementing our compliance efforts.  She can be reached at 212 944 0564 extension 203 or by email at emurphy@jobpathnyc.org.
In addition, a Compliance Hotline is available at 1-800-826-6762 and callers may remain anonymous if they wish.
Our Funding Partners
We are grateful to the foundations and corporate partners that support our work.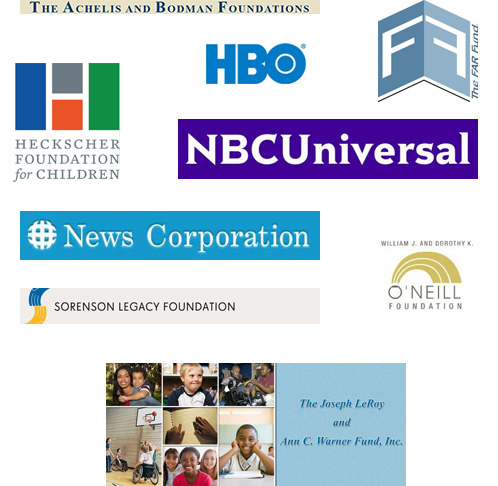 For the Media
Job Path staff can provide background information and suggest resources to members of the media. For more information: About Us and Our Programs
Check out the video below highlighting some of our work.
Contact:
Fredda Rosen, Executive Director
Job Path
256 West 38th St., 2nd Floor
New York, NY 10018
212.944.0564
frosen@jobpathnyc.org
Linda Small, Director of Communications
lsmall@jobpathnyc.org