The Consortium for Customized Employment (CCE) was launched in 2012 with a two-fold mission: mentoring a community of member agencies committed to using customized employment techniques, and developing a network of employers who use those strategies to hire job seekers from CCE members.
Today, the CCE has an enthusiastic community of 13 developmental disability agencies and one school and an ever-growing network of more than 60 innovative New York businesses. The group has provided employers with access to a larger pool of motivated job seekers with a wide range of skills–more than any member agency could provide on its own.
Together we are expanding employment opportunities for more than 220 New Yorkers with developmental disabilities so they can live productive, fulfilling, and connected lives.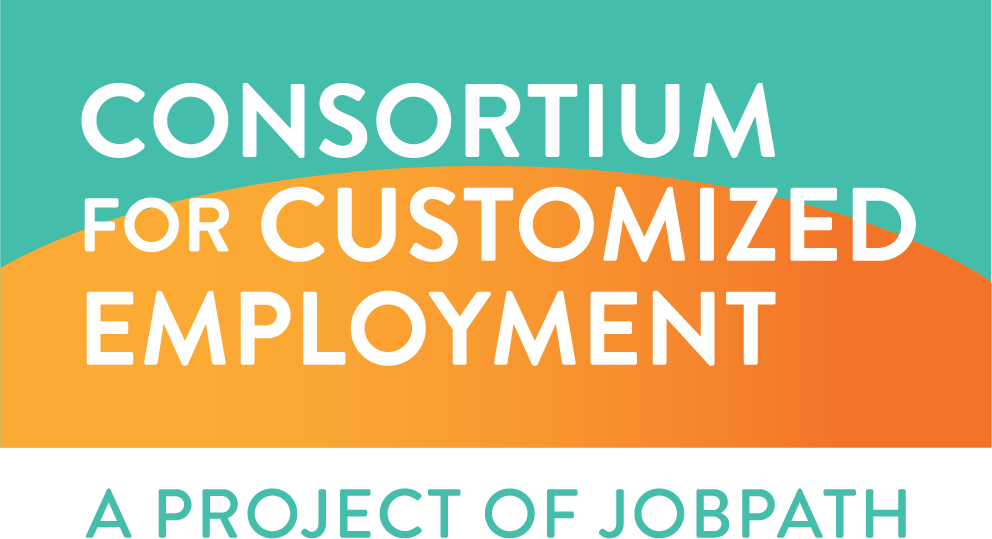 A Community of Practice: Member agencies gather on a monthly basis to learn together and from one another. This photo is from a recent Master Class co-presented by Aaron Shmueli, Assistant VP Goodwill Industries/ Rachel Pollock, Senior Program Advisor, Job Path

Customized Employment Awards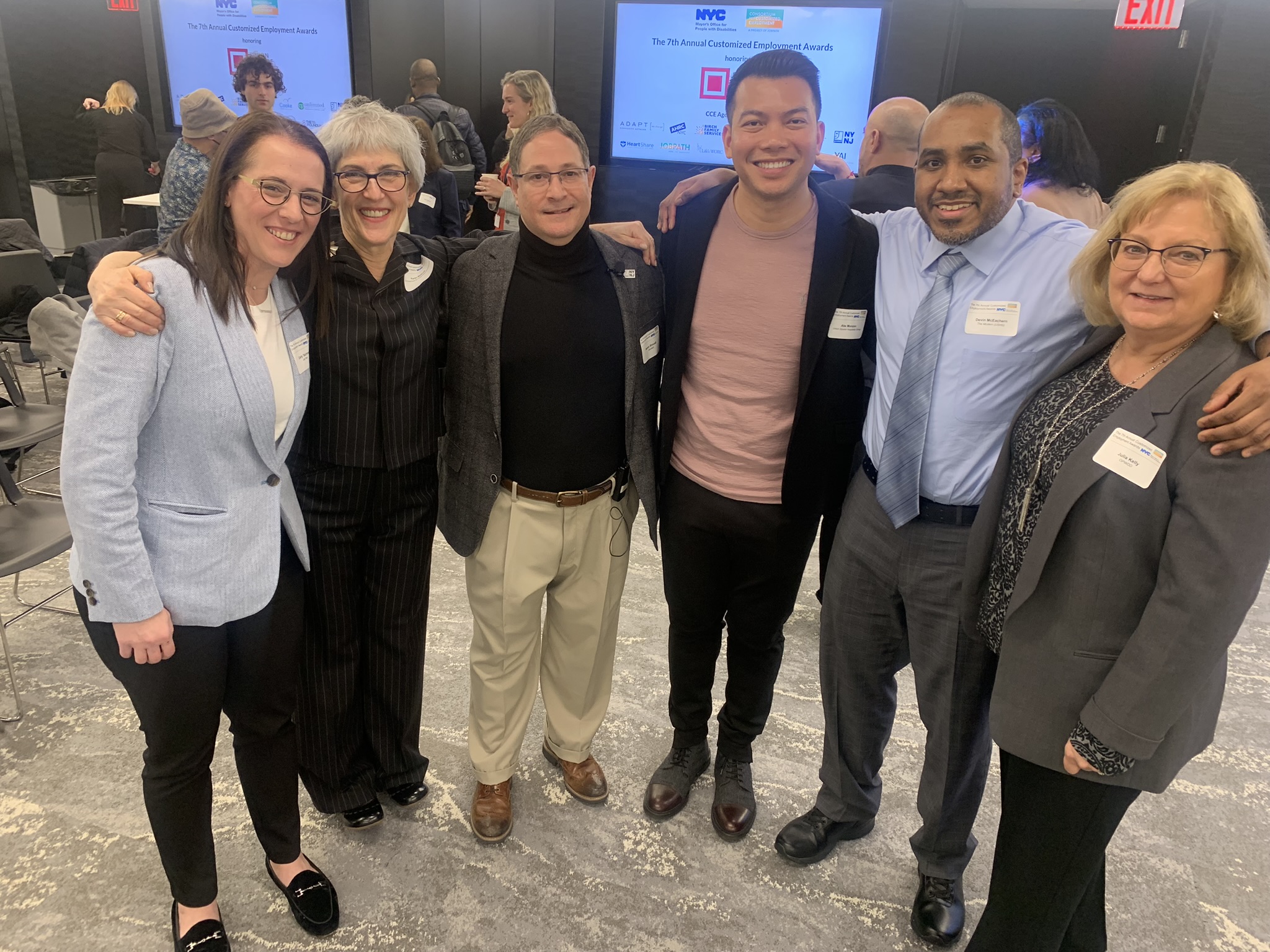 Celebrating the 7th Annual Customized Employment Award are (L-R) Job Path CEO Carly Teichman, CCE Director Karen Waltuck, Goodwill Industries Assistant Vice President Aaron Shmueli, Head of Talent for USHG Abe Monzon, The Modern line chef Devin, and Julia Kelly from NY MOPD.
Click here for more photos and comments from our community.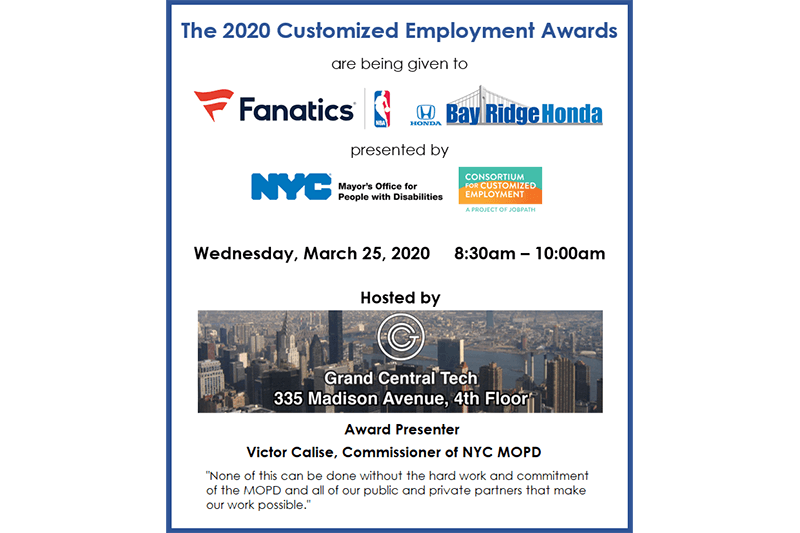 Commissioner Victor Calise recognized the winners at a recent virtual event: "Special shout out to Fanatics/NBA and Bay Ridge Honda who earned MOPD's Customized Employment awards."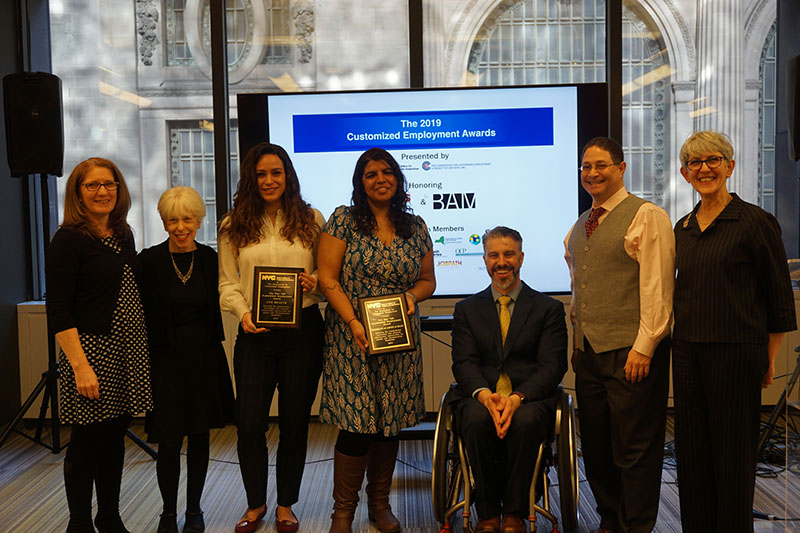 The NYC Mayor's Office for People with Disabilities and the CCE honored BAM and CVS Health for their commitment to diversity and inclusion in the workplace at the 2019 Customized Employment Awards.
CCE Award Winners
2023: Union Square Hospitality Group
2022: Columbia University Irving Medical Center and Contento Restaurant
2021: We honor all of our employers during this difficult time
2020: Bay Ridge Honda & NBA/Fanatics
2019: Brooklyn Academy of Music, CVS
2018: Trader Joe's, International Charter School of NY, The New School
2017: Shake Shack, Tumbador Chocolates, Restaurant Associates, Brooklyn Prospect Charter School
CCE Business Partnerships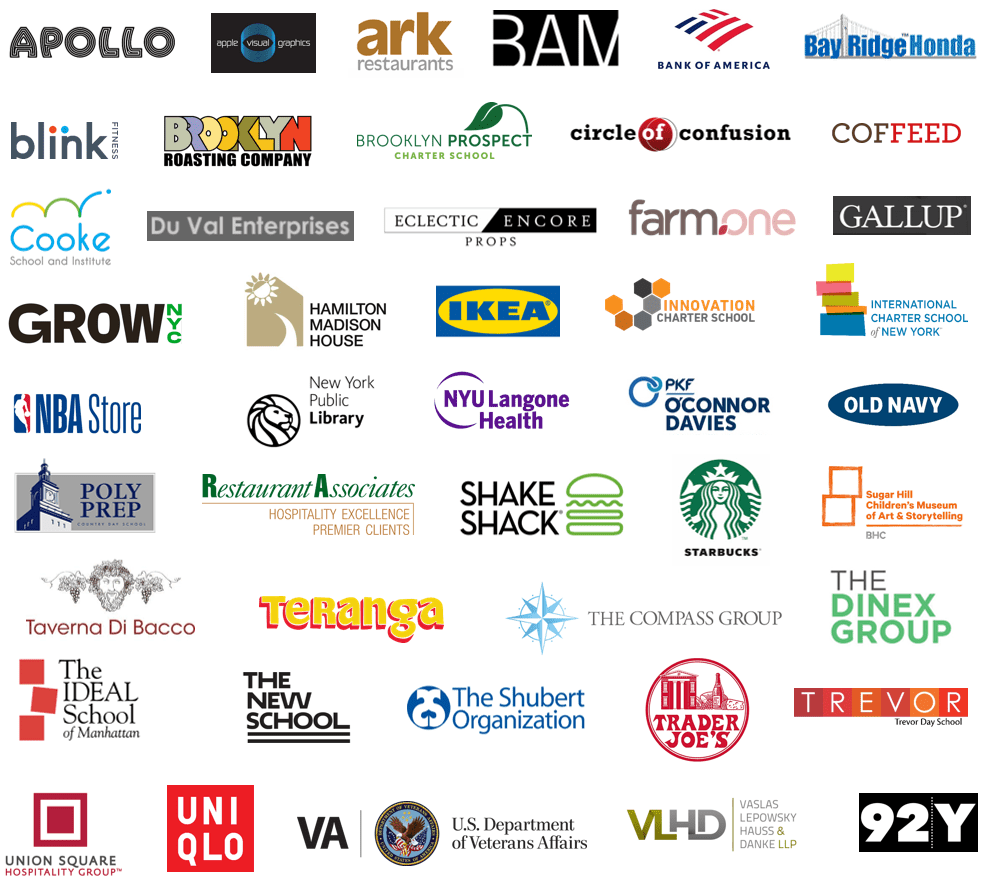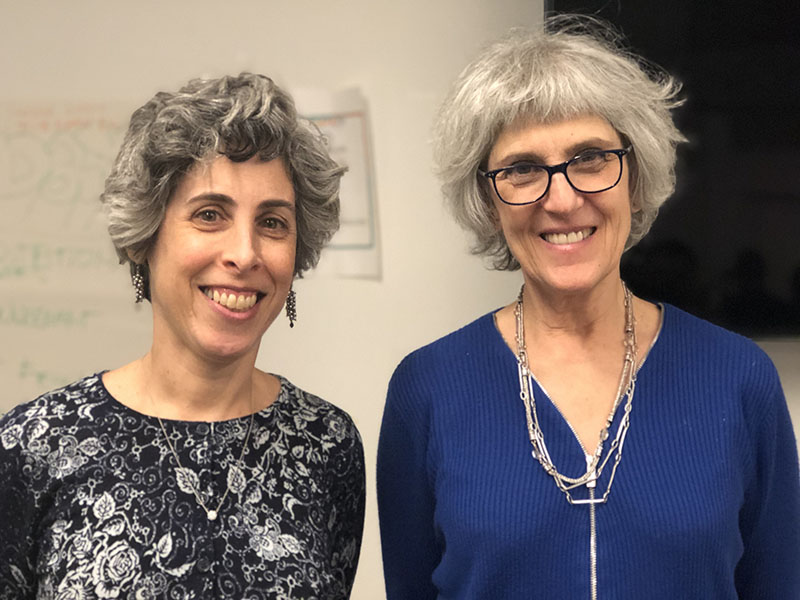 Karen Waltuck (right), Director of CCE; Wendy Banner, Associate Director of CCE
We form dynamic partnerships which meet a wide range of business needs.