Community Connections
Job Path's Community Connections is an alternative to group-oriented day programs. We help people forge strong connections as they volunteer, work out at the gym, take art or computer classes–or go to college. The Community Connections "day program" happens in the evening and on weekends as well.
Working with a direct support professional, each person has a weekly schedule that reflects their specific interests. For example, Amanda belongs to a community pottery studio, participates in water aerobics and volunteers at a local animal shelter. An artist, she also enjoys knitting, gardening and going to museums.
The health and safety of everyone in Job Path's programs is our utmost priority. Click here to view our Day Program's COVID-19 Safety Plan. You can also view our policy on Resuming Day Habilitation Supports.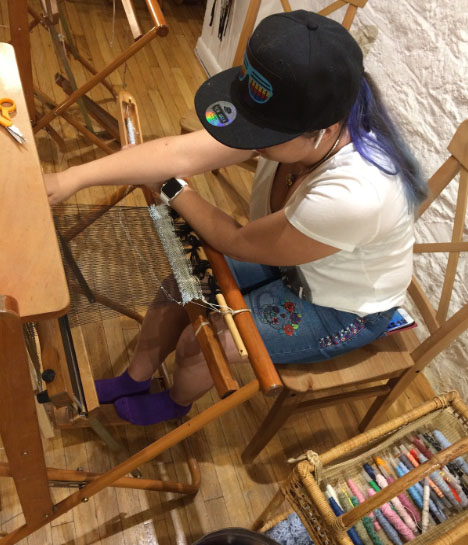 Amanda working at her loom.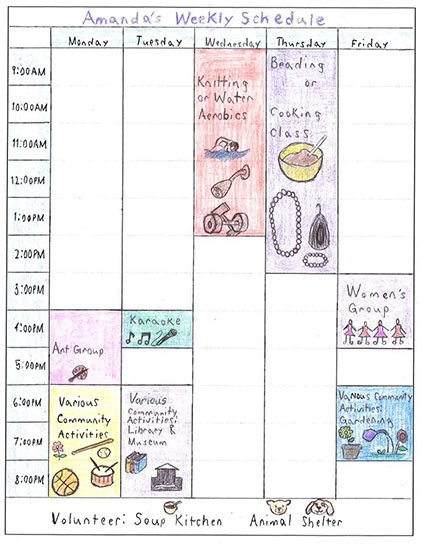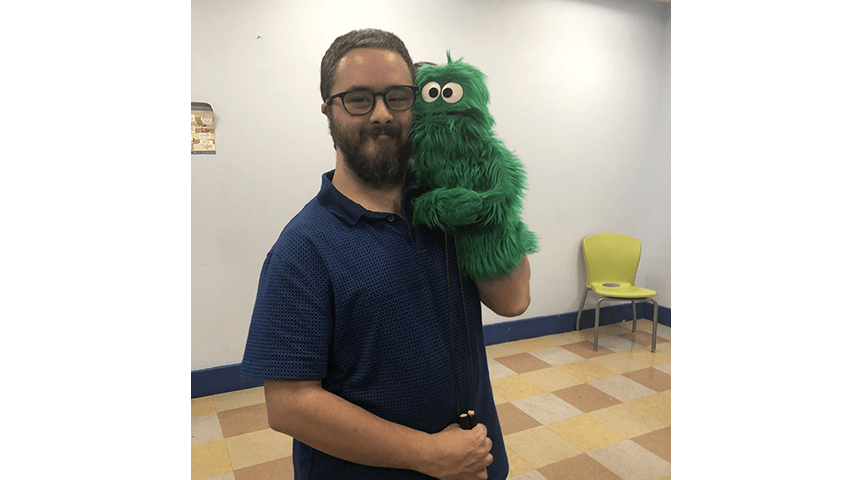 Jon took part in WonderSpark Puppets, a six-week residency which offers artists one-to-one coaching in the art of puppetry for TV and film.
Many people in this program have also elected to find paid jobs through Job Path's employment programs and have a weekly schedule that combines work and activities through Community Connections.
About a dozen students have earned bachelor's degrees and/or associate degrees and others are in the process of completing their studies.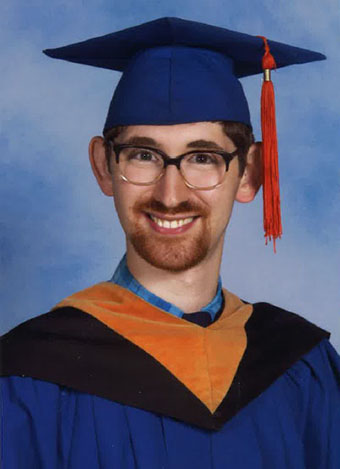 People participate in and enjoy a wide variety of activities that interest them. In addition, Job Path offers ongoing workshops including: art, basketball, dance, theater, writing, New Path, women's group, cooking, and Spanish — and there are more on the drawing board.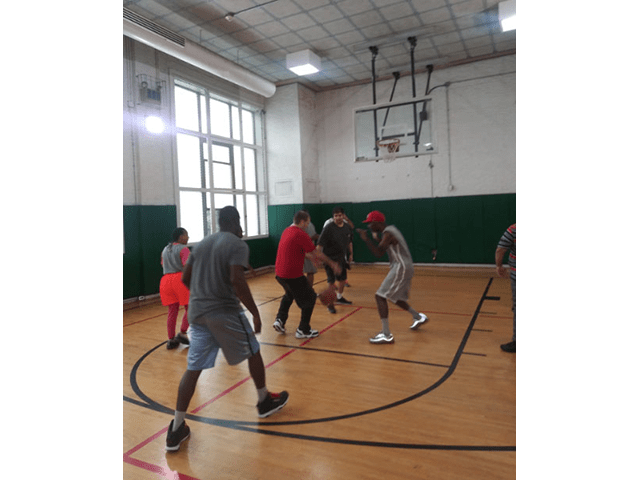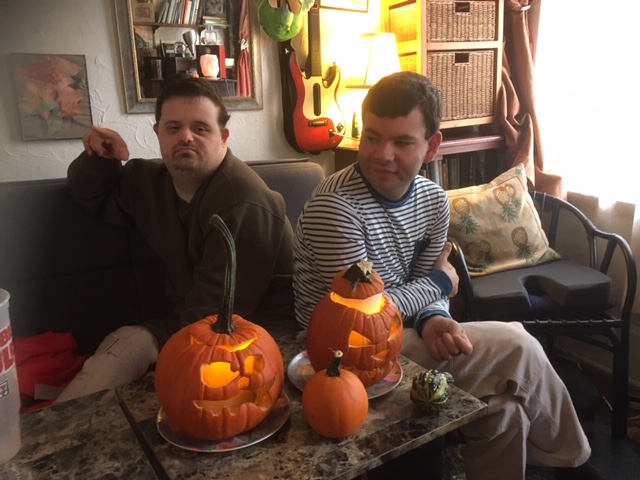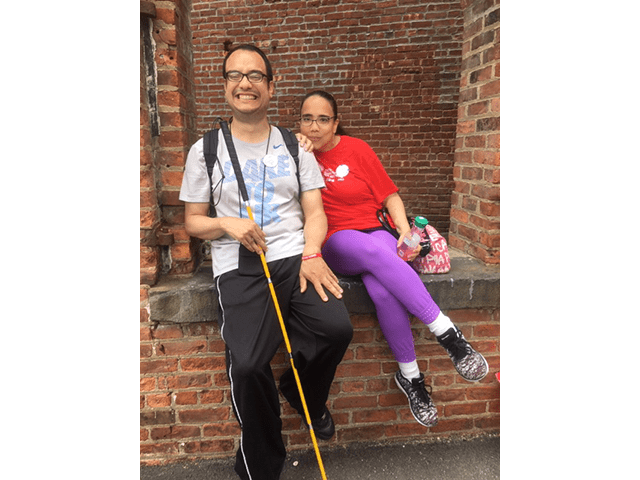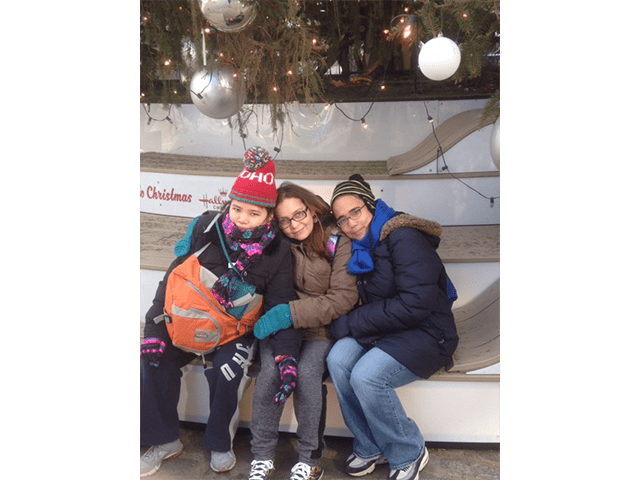 The Art Group, formed in 2010, is a collective of creative individuals of all disciplines and backgrounds. Meeting weekly, the artists have had several group showings including THE EXHIBITION: GROUP ART, a salon style show at Brooklyn Fire Proof.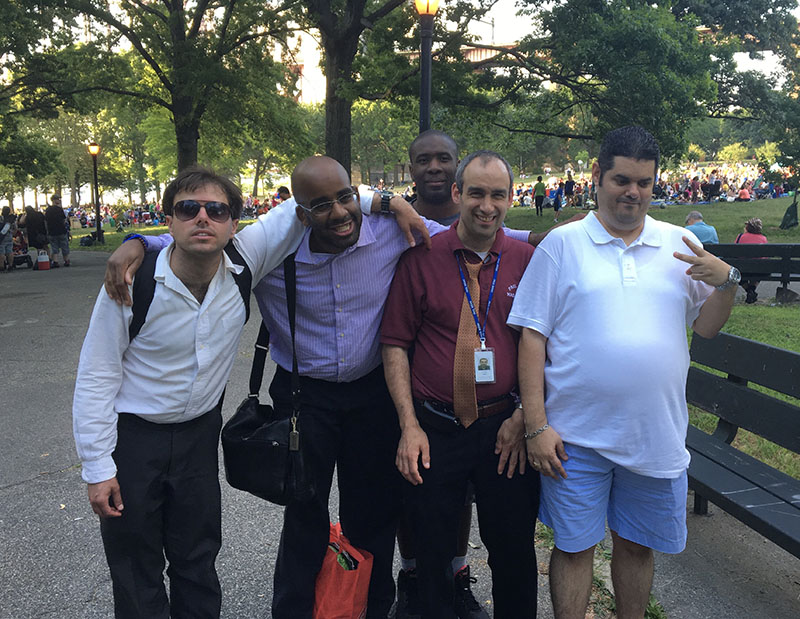 The Social Understanding Group
The Social Understanding Group has been meeting for years. Members describe the group: We all hit a spot on the autism spectrum. We talk about our lives, our jobs, our college courses, our families and our friends. We laugh a lot. Sometimes we head out to museums or to hear live music, or to sing Karaoke, or to do yoga in the park. We empathize, argue, comfort and debate, teach and learn.