Employment
There is a job for everyone
Since 1978, Job Path has helped people find jobs and excel in the workforce: we were one of the first programs of this kind in the country.
Our approach: Customized Employment
Using customized employment strategies, we pinpoint the skills and talents people can bring to the workforce and the conditions they need to be successful on the job. Then we work with employers to create a job match that works for the business and the job seeker.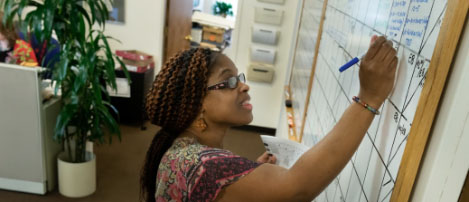 Did you know?
The employment rate for individuals with autism and other developmental disabilities is only 20%, but Job Path finds employment for 85% of our job seekers.
About 85% of the people Job Path places stay on the job for a year or longer.
More than 86% of the people we place have never earned a paycheck. But last year, the people we supported earned more than $2.6 million.
What to Expect: The Process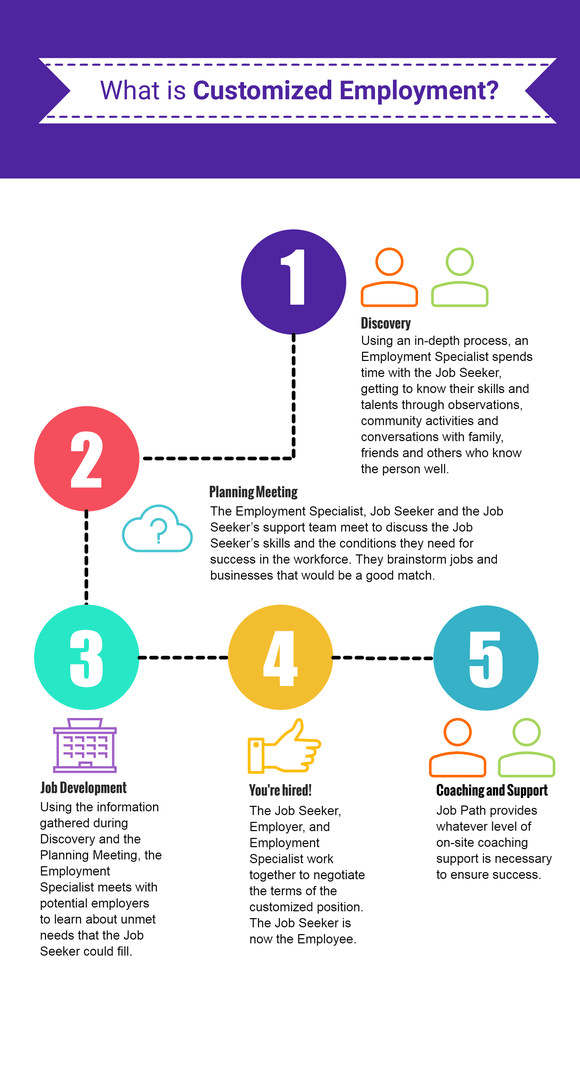 Customized Employment at Work