Explore Our Career Opportunities
Why work for Job Path?
Job Path lives by its mission. We do whatever it takes to ensure that people have the resources they need to lead the lives they want.
Who works for Job Path?
More than 200 dedicated, passionate and creative people who have a wide variety of skills, talents and lived experiences. We value diversity and the unique perspective each person brings to the work.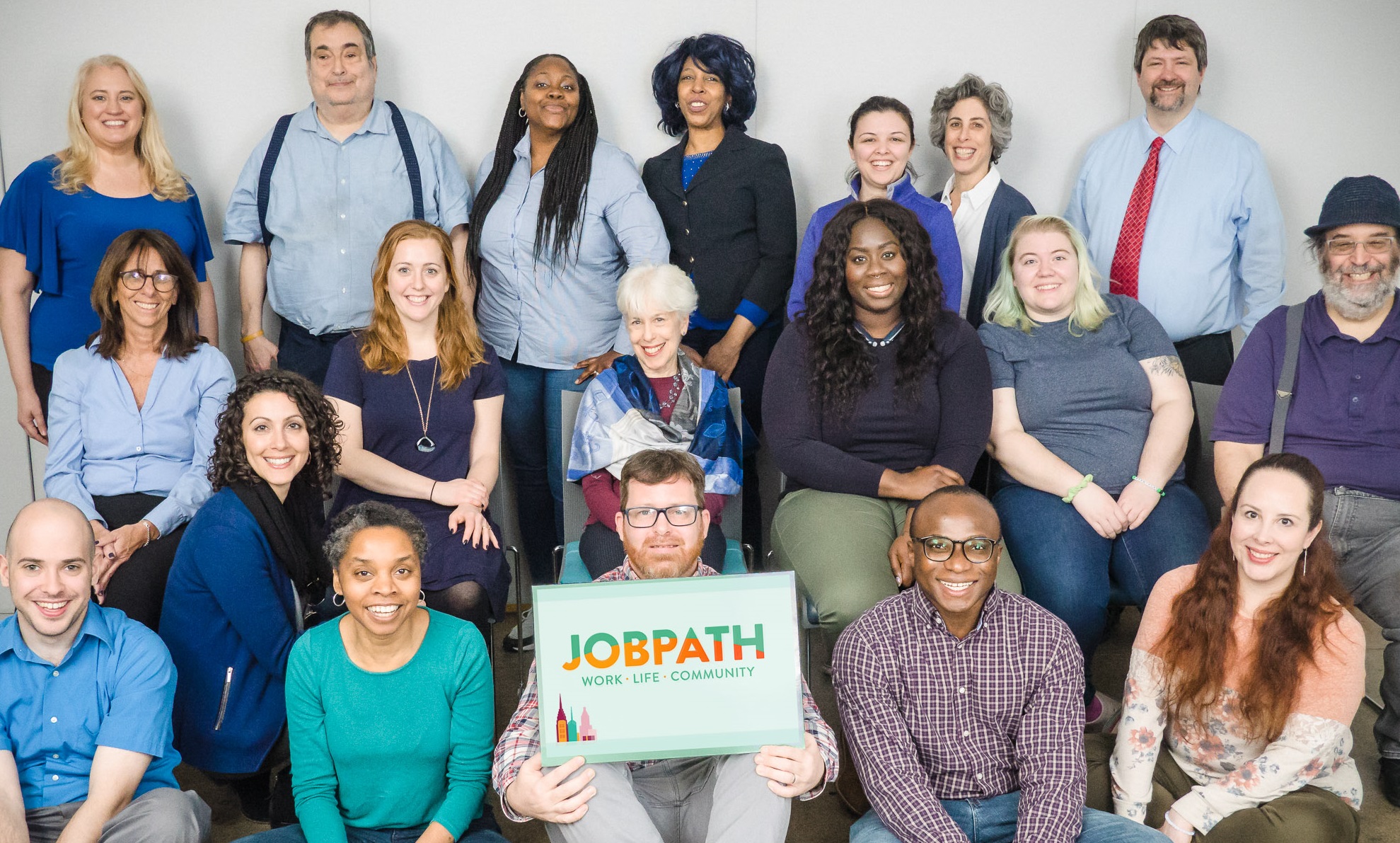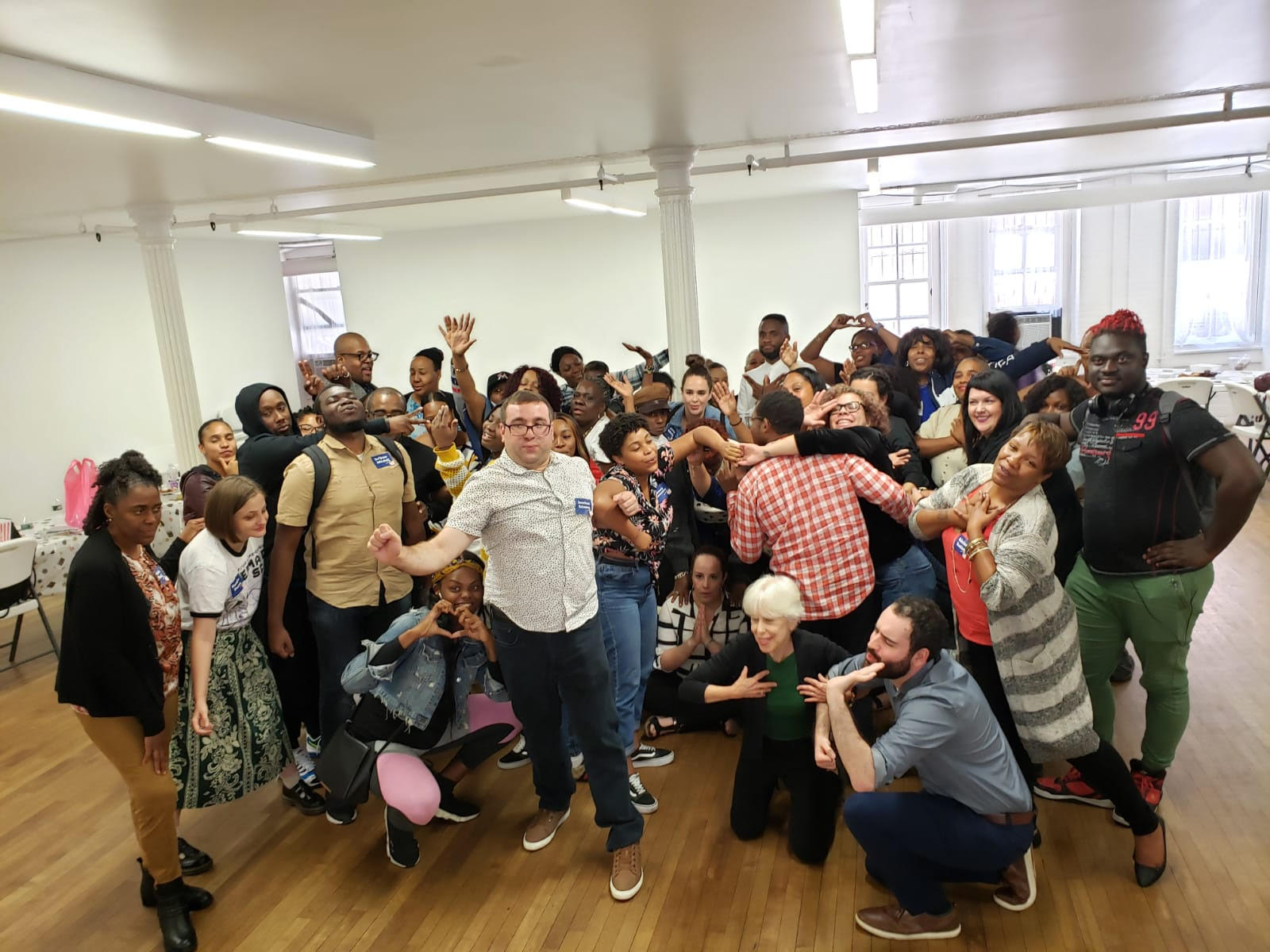 Celebrating at Support Worker University, where each year we honor our DSPs. 
What is a Direct Support Professional (DSP)?
Are you excited by the prospect of being a positive presence in the life of another person?
Then being a Direct Support Professional may be the perfect job for you!
DSPs partner with people with disabilities so that they can lead a life of their choosing. Our DSPs support people in their homes and communities, on their jobs and at continuing education and college classes. They use all the resources New York City has to offer — from museums to local recreation centers. Each person we support is matched to a DSP based on personality and common interests.
The position offers flexible hours based on your availability and is a great match for people in school, raising families, or balancing other responsibilities. It is also a good way to start a career. (See career ladder).
Would you like to work with a team that believes everyone should have an opportunity to become part of the workplace?
Job Path is known for its pioneering employment work. If you have experience in job development or with working with people with disabilities, you can make your impact at Job Path as part of our employment team: helping people find just the right job and supporting them as they work at law firms, restaurants, stores, museums and other businesses and nonprofit organizations across New York City.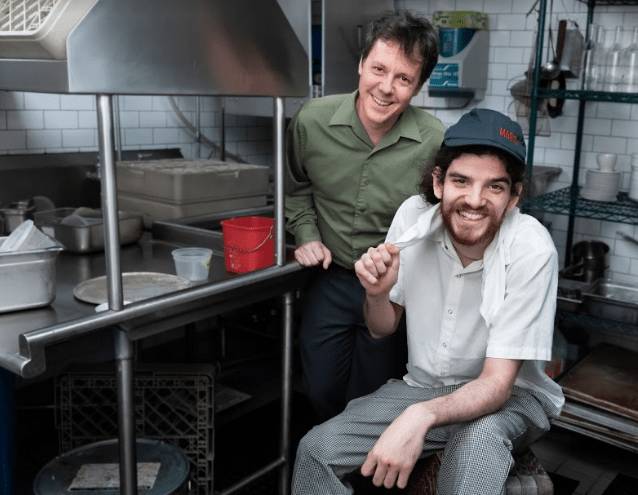 Career Path
More than half of Job Path's supervisors, managers and senior staff  began their careers at Job Path as Direct Support Professionals.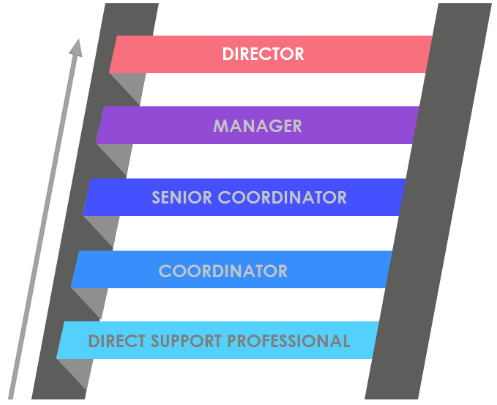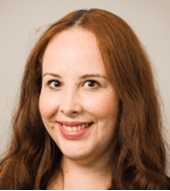 I was hired at Job Path in 2012 to facilitate a dance class at a community center. I was so impressed by the DSPs that I applied for a position. My first experience was supporting an individual in his classes at NYU. Soon after I became a coordinator in Supported Living. Now I supervise a wonderful team of coordinators that were also promoted from within.  — Cerezmy Salcido, Senior Director of Supported Living and a member of Job Path's Senior Leadership Team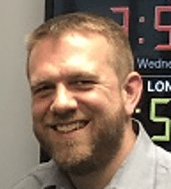 I was working at a language school when a job developer from Job Path came to tell us about a job seeker. I was fascinated and applied to Job Path. In 2011, I started as a DSP. Shortly after, I became an employment specialist. In 2014, I was promoted to Senior Program Manager. Today, I oversee an entire team and mentor people in the department, as well as at other organizations through Job Path's technical assistance work. — Ryan Finger, Director of Employment (Intensive Services)
Apply to Work at Job Path
If you want to be part of our mission-driven organization, reach out with a personalized cover letter and resume. We want to hear about what motivates you, what experiences you have had that draw you to Job Path and why you are interested in being part of our team.
https://jobpathnyc.applytojob.com/
Job Path is an equal opportunity employer. All qualified applicants will be considered for employment without unlawful discrimination based on race(s), color, creed, national origin, sex, age, disability, marital status, sexual orientation, employment, or citizenship status.
On the occasion of our 40th anniversary, we asked staff for words to describe JobPath